Performing Comprehensive Orthopedic Procedures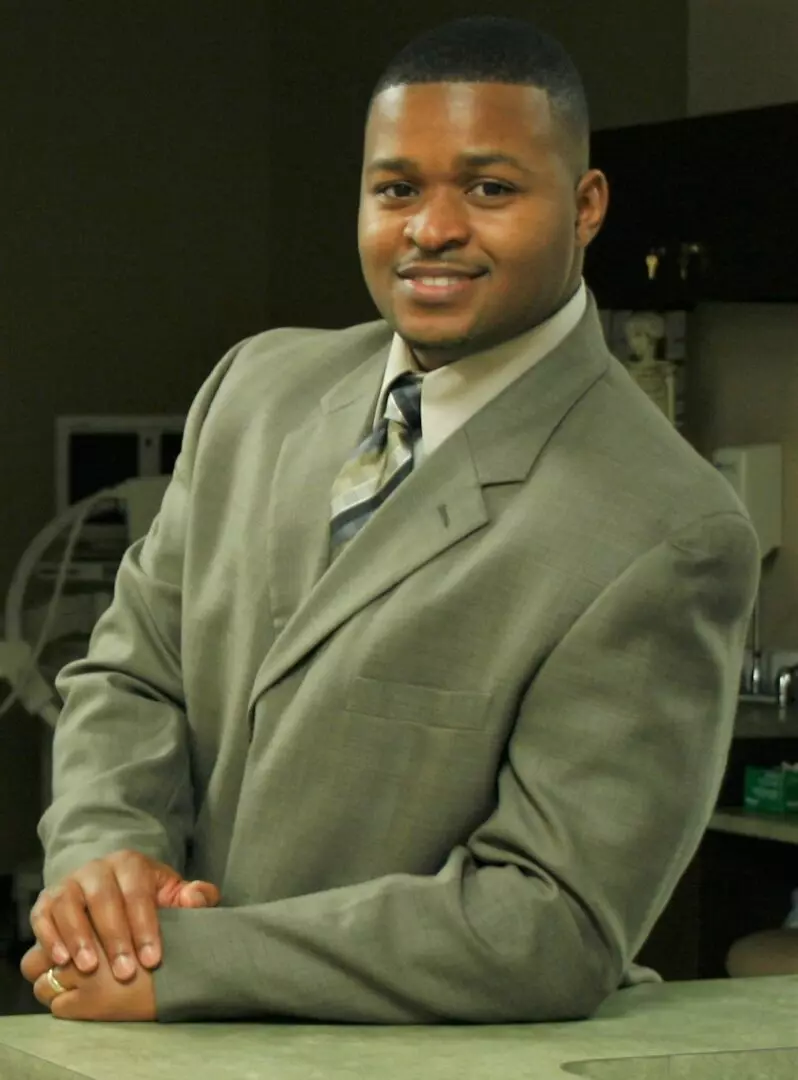 Performing Comprehensive Orthopedic Procedures
Your Trusted Partner in
Quality Orthopedic Care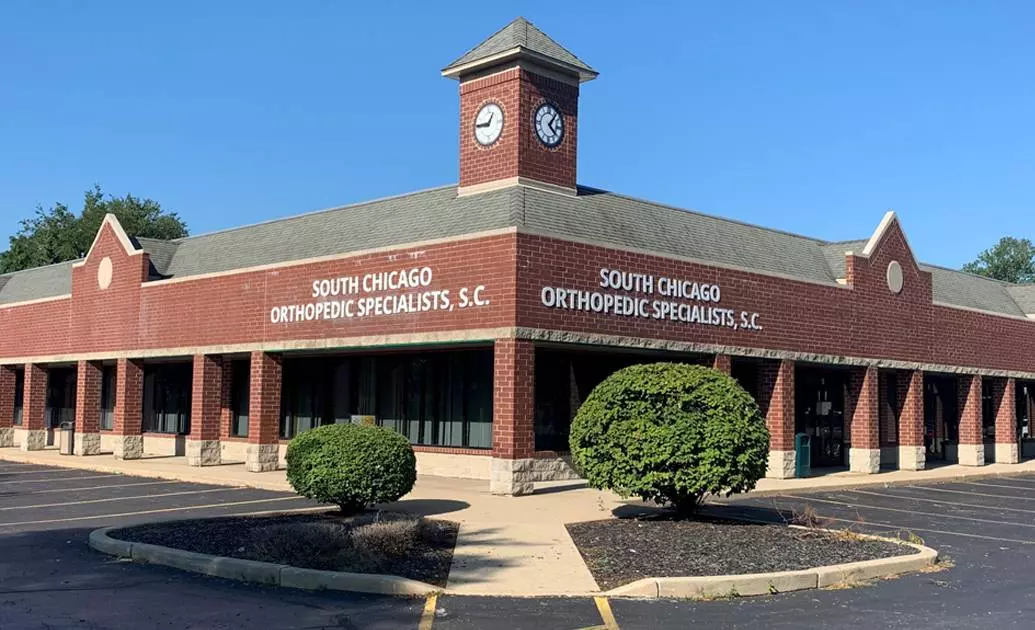 "I was so fortunate the emergency room referred me to you and your staff. Everyone was professional but tried to lighten the sessions with humor. Thanks so much for giving me mobility in my arm."
Virginia B.
"I miss all of you! We had such a long time together. My shoulder feels GREAT!"
Balinda L.
"I cannot thank you enough for that you have done. Some days I cannot believe that this accident happened to me, yet I am SO thankful you have been there to help me through. You are very talented and thorough at your profe
Joanne S.
"Just a note to say thank you for making this experience comfortable for me. Thank you for giving these people the minds, hands and hearts to be able to heal the pain their patients feel."
Jennifer R
"Just a note to say thanks for taking such good care of my son. Before meeting you, I didn't know what was going to happen and if he was going to be okay. After meeting you, you took away any doubts, fears and uncertainty
Theresa J
"Praying that God brings many blessing for your kindness."
L. B
"I would like to thank you for being a great physician and surgeon to me as your patient. I've endured some difficult times in trying to heal from a work injury. Thank you for your staff, nurses, colleagues, your care you
Johnetta C
"I just want to say thank you for taking such good care of me and for showing the concern that you do when it comes to all of my health issues."
Allie W
"Thank you for putting my leg back together. May God bless you in your profession as a body carpenter "LOL" I mean orthopedic surgeon."
Mary H
Welcome to the South Chicago Orthopedic Specialists, S.C.
Quality Orthopedic Care
At South Chicago Orthopedic Specialists (SCOS), we pride ourselves on providing exceptional surgical and nonsurgical orthopedic care to the patients of the greater Chicago area. SCOS comprises a highly skilled staff of medical professionals to address your orthopedic needs.
We are centrally located in the South Chicago area. Our campus includes our doctors' offices, examination and treatment suites and X-ray facilities with easy access to Advocate Christ Medical Center, Advocate Trinity Hospital, OSF Little Company of Mary Hospital as well as various MRI, physical therapy, occupational therapy, and rehabilitation services.
We are a "paperless" office. Our comprehensive electronic medical record system allows for maximum efficiency for patient registration, radiology studies, ordering of laboratory tests, generating prescriptions, and facilitating communication among different members of your care team.
Our physicians have been carefully selected for outstanding academic achievement, commitment to their patients, and quality of care. Their subspecialty expertise includes surgical and nonsurgical care of sports injuries, hand and upper extremity issues, foot and ankle problems, and spine injuries. Our areas of surgical expertise include joint replacement, arthroscopic surgery, and surgery of the hand and foot.
Our physicians at SCOS are able to perform independent medical examinations and are qualified medical evaluators, agreed medical evaluators, and participate in civil litigation, expert testimony, and medical-legal record review. We are also proficient in dealing with patients and claims administrators for workers' compensation cases.
We consider it a privilege that you have chosen our convenient and comfortable facility for your orthopedic care.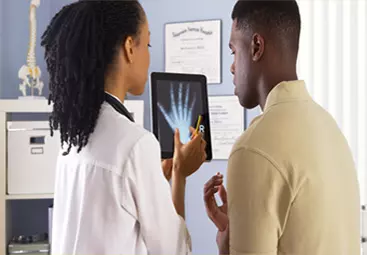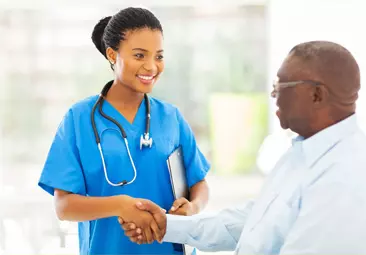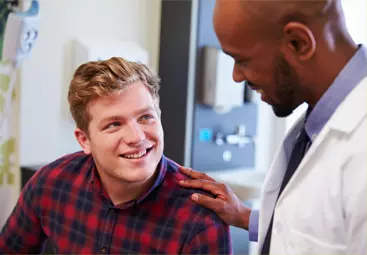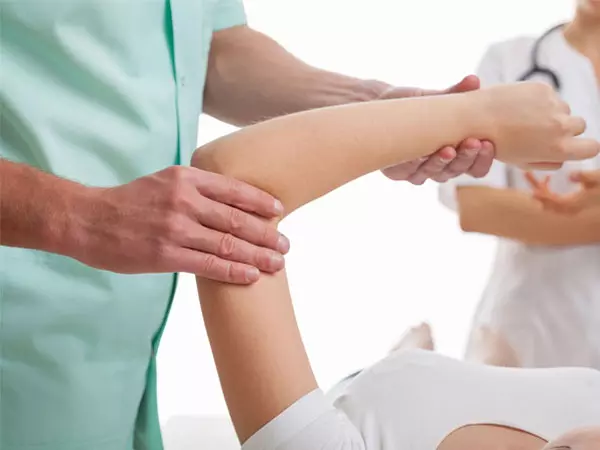 South Chicago Orthopedic Specialists (SCOS) wants to establish a bond with our patients to give them the highest quality of orthopedic care with the mutual respect, honesty, communication, and compassion we would give a family member. Our staff strives for compassionate and respectful communication that builds trust and promotes healing. We try to personalize our care to each individual patient.
Using the latest state-of-the-art information and innovative technology to treat patients' musculoskeletal injuries surgically and nonsurgically. Our ultimate goal is to help each patient achieve physical mobility, maximize potential, and to return them back to a functional life.
COMPREHENSIVE ORTHOPEDIC CARE CLOSE TO YOUR HOME
We at SCOS will use the latest technology and surgical procedures to treat our patients' musculoskeletal injuries and help them back to a functional life.
We use a holistic, empathetic approach to medicine (DO Philosophy). We want our patients to receive the highest quality of orthopedic care with the compassion you would give a family member.
Frequently Asked Questions
About Our Orthopedic Care