America Osteopathic Academy of Orthopedics
Congratulations Dr. Chandler
Dr. Chandler has been selected to receive the Academy's Award of Fellow from the American Osteopathic Academy of Orthopedics (AOAO). He will receive the award at the AOAO Annual Awards Ceremony in Washington DC on Friday, October 14, 2016.
The designation of Award of Fellow is bestowed upon members who have served the Academy, their hospital/practice, community and/or certifying board. Fellow members receive points for their experience in leadership positions within this Academy as well as other member organizations. They may also receive points for their published research as well as for their role in osteopathic orthopedic education.
Congratulations Dr. Chandler!
Watch this space for more information about an upcoming health fair!
AOA FEATURES DR. STEVEN A. CHANDLER
Dr. Chandler also featured in: Men's Fitness, Essence Magazine, and People Magazine
AOA launched a new brand awareness campaign Oct. 17, 2015 at OMED, to sharpen the definition of osteopathic medicine, for consumers to understand and connect while increasing awareness of osteopathic medicine and the DO degree. AOA features DOs in both print and video ads enlightening on what makes osteopathic medicine unique. Consumers are now able to search for information about health and wellness, DOs can promote the DO difference and potential patients are able to find their DO.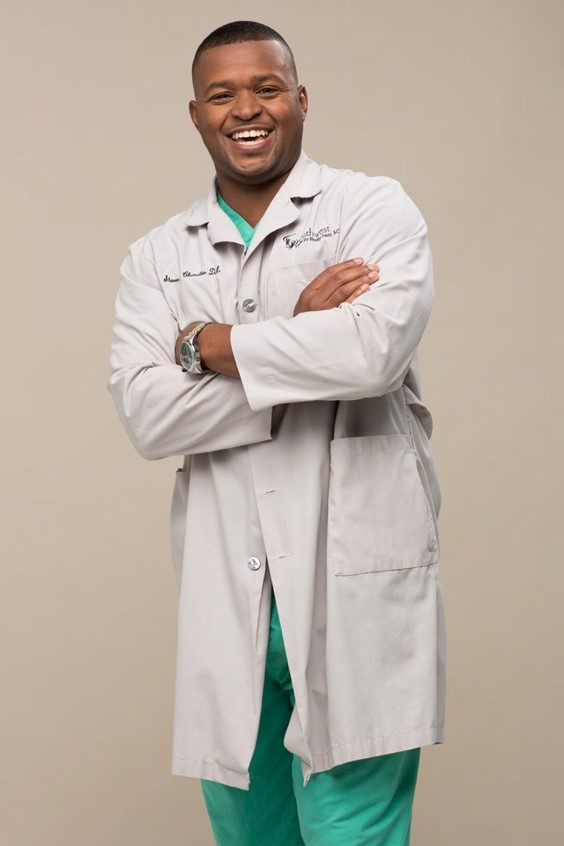 As an orthopedic trauma specialist, Steven Chandler, DO, knows a thing or two about helping patients manage pain. Drawing on his osteopathic training, Dr. Chandler focuses on not only treating illness and injury, but helping patients stay well.
Why did you choose osteopathic medicine?
I learned about osteopathic medicine's holistic, patient-focused philosophy and knew I wanted to practice medicine with those ideas as my foundation.
What do you love most about being a doctor?
It's rewarding to help alleviate a patient's pain and improve their quality of life.
If you weren't a doctor, what would you be?
Probably some type of artist.
What achievement are you most proud of?
Being married to my wife for more than 11 years and being a father to our three daughters.
I just found this at the Doctors of osteopathic medicine website, please add this to the website (when I did the photo shoot (with a picture of the included in multiple magazines) people didn't believe I and some of the other doctors were actual doctors they thought I was a model so they did a follow up where they put in more information about me to show that I am an actual doctor).
MEET STEVEN CHANDLER, DO
Specialty: Orthopedic Trauma/General Surgery
City: Chicago
School: Ohio University Heritage College of Osteopathic Medicine (OU-HCOM)
Life Motto: Put God first in all you do...then family. Everything else will fall into place.
Click below to read more on the AOA campaign;
http://www.osteopathic.org/inside-aoa/about/Pages/doctors-that-DO-campaign.aspx